The EB4000 has premium features for industrial usage and general purpose applications in commercial and rental situations.
FEATURES:
Dual voltage power with premium features and GFCI (Ground Fault Circuit Interrupter) protection on duplex receptacles

4,000 watts maximum AC output

Powerful, easy-start Honda iGX270 commercial-grade engine

Auto-throttle further extends running time by automatically adjusting engine speed to idle when under no load

Standard Wheel kit with Positive Lock Folding Handles for easy transportation and convenient, compact storage

Cold Climate Technology aids continuous running in cold weather conditions

Honda exclusive iAVR system for stable power delivery and available extra wattage (5000 watts for 10 seconds to start larger equipment)

A voltage Selector Switch allows both 120 V and 240 V output, or total output to a single 120 V outlet for powering devices with larger wattage requirements
SPECIFICATIONS:
Generator Type: Brush type

Maximum AC Output (Watts): 4,000

AC Voltage Available: 120 / 240

Maximum Continuous AC Output (Watts): 3,500 5,000 (iAVR)

Max. Rated AC Amperage @ 120 V / 240 V: 29.2 / 14.6 (41.7 / 20.8 for 10 sec. iAVR)

Ground Fault Circuit Interrupter (GFCI): Standard

Frequency (Hertz): 60

Automatic Voltage Regulator: Standard iAVR (Intelligent Automatic Voltage Regulator)

DC Output Volts / Amps: N/A

Common Duplex Receptacle Specifications: 29.2 amps/120 VAC continuous is available as combined total from these twin duplex AC receptacles. Maximum of 14.6 amps available from each GFCI duplex receptacle.

DC Receptacle Specifications: N/A

DC Charging Cable: N/A

High Capacity 120 / 240 VAC Twist Lock Receptacle Specifications: This receptacle will supply 29.2 amps at 120 VAC continuously. This receptacle will supply 14.6 amps (3.5 kVA) at 240 VAC continuously.
ENGINE:
Engine Type: Honda iGX270T2 OHV, 4-stroke, air-cooled

Displacement: 270 cc

Starting System: Manual recoil

Low Level Oil Alert System: Standard

Auto Throttle: Standard

Remote Start Capability: No

Fuel Tank Capacity: 23.5 litres (5.17 Imp. gal.)
ADDITIONAL INFORMATION:
Transport Wheels: 2 Wheel standard

Lifting Hook: Standard

Battery: N/A

Approximate Running Time (hrs.) / Tankful: 10.1** / 16****

Rated Fuel Consumption (litres/hr): 2.32**

Noise Level dB(A) (1.5 m to 7 m): 71**

Length (Without Handles and Wheels): 681 mm (26.8 in.)

Length (With Handles and Wheels): 1,043 mm (41.1 in.)

Width (Without Handles and Wheels): 530 mm (20.9 in.)

Width (With Handles and Wheels): 706 mm (27.8 in.)

Height (Without Lift-Hook): 719 mm (28.3 in.)

Height (With Lift-Hook): 773 mm (30.4 in.) standard

Dry Weight: 83.4 kg (183.9 lbs.)

Cold Climate Technology: Standard
Choosing the right Honda Generator for You! Click the image below to view the Honda Power Equipment Brochure!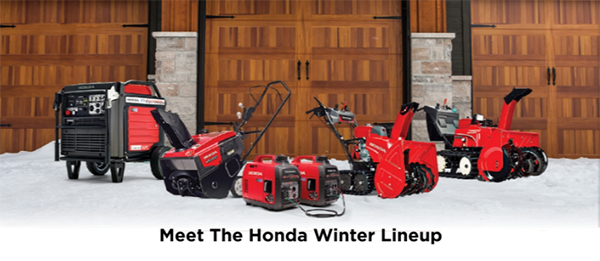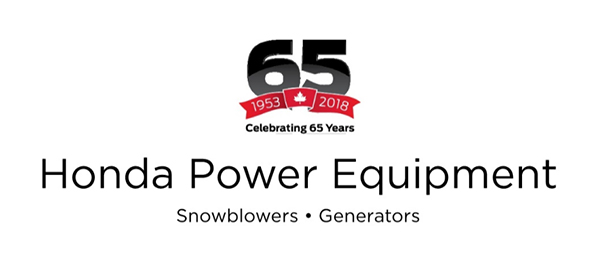 Consumer or residential use:
comprehensive warranty
Commercial use:
comprehensive warranty