The EB10000 is well suited for industrial and commercial applications such as construction. It is also a perfect fit for the rental market, where users demand the most reliable power.
FEATURES:
10,000 watts of power with dual-voltage configuration and ground fault circuit interrupter (GFCI) protection across all duplex receptacles

Convenient 12 VDC electric start (battery included)

Best fuel efficiency and lowest noise rating in its class

Auto-throttle further extends running time by automatically adjusting engine speed to idle when no load is applied

31-litre fuel tank provides up to 6.5 hours of continuous power at maximum rated output, or up to 8.5 hours at 50% output

Patented frame design that clearly delineates its hot and cool operating parts featuring a narrow-shaped design (control panel positioned on the narrow side of the generator), and a centralized exhaust mechanism

Cold Climate Technology aids continuous running in cold weather conditions
SPECIFICATIONS:
Generator Type: Brush type

Maximum AC Output (Watts): 10,000

AC Voltage Available: 120 / 240

Maximum Continuous AC Output (Watts): 9,000

Max. Rated AC Amperage @ 120 V / 240 V: 37.5 x 2 (75) / 37.5

Ground Fault Circuit Interrupter (GFCI): Standard

Frequency (Hertz): 60

Automatic Voltage Regulator: Standard DAVR (Digital Automatic Voltage Regulator)

DC Output Volts / Amps: N/A

Common Duplex Receptacle Specifications: 40 amps/120 VAC continuous is available as combined total from these twin duplex AC receptacles. Maximum of 20 amps available from each GFCI duplex receptacle.

DC Receptacle Specifications: N/A

DC Charging Cable: N/A

High Capacity 120 / 240 VAC Twist Lock Receptacle Specifications: This receptacle will supply 30 amps at 120 VAC continuously. This receptacle will supply 30 amps at 120/240 VAC continuously. This receptacle will supply 37.5 amps (9 kVA) at 240 VAC or 50 amps (6 kVA) at 120 VAC continuously.
ENGINE:
Engine Type: Honda GX630H OHV, 90°V-Twin design, 4-stroke, air-cooled

Displacement: 688 cc

Starting System: Electric

Low Level Oil Alert System: Standard

Auto Throttle: Standard

Remote Start Capability: No

Fuel Tank Capacity: 31 litres (6.82 Imp. gal.)
ADDITIONAL INFORMATION:
Transport Wheels: 2 Wheel standard

Lifting Hook: Standard

Battery: Standard

Approximate Running Time (hrs.) / Tankful: 6.5

Rated Fuel Consumption (litres/hr): 4.77

Noise Level dB(A) (1.5 m to 7 m): 72

Length (Without Handles and Wheels): 973 mm (38.3 in.)

Length (With Handles and Wheels): 1,420/1,041 mm (55.9/50 in.)

Width (Without Handles and Wheels): 552 mm (21.7 in.)

Width (With Handles and Wheels): 703 mm (27.7 in.)

Height (Without Lift-Hook): 695 mm (27.4 in.)

Height (With Lift-Hook): 891 mm (35.1 in.) standard

Dry Weight: 183 kg (403.4 lbs.)

Cold Climate Technology: Standard
Choosing the right Honda Generator for You! Click the image below to view the Honda Power Equipment Brochure!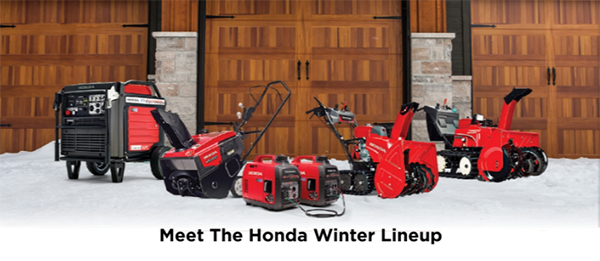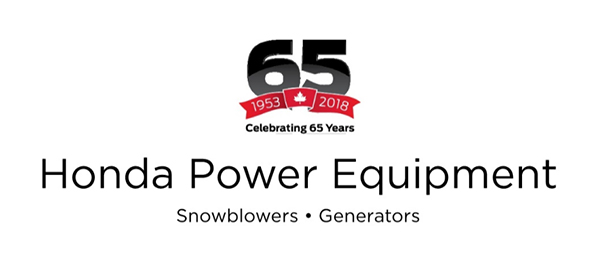 Consumer or residential use:
36-month
comprehensive warranty
Commercial use:
36-month
comprehensive warranty